2022 AWARD RECIPIENTS
Congratulations to every one of our ACBR members, sponsors and leadership team for a fantastic 2022!
The 2022 ACBR Annual Meeting and Awards program was held today, Thursday, December 8th, at the Cherokee Town Club and celebrated the achievements of the Board of Directors as well as the many individuals who contributed to a highly successful year.
The ACBR would like to send out a special note of gratitude and appreciation to our 2022 ACBR President, Greg Metcalf, for serving our Association with tremendous dedication and commitment.
REALTOR® of the Year
This award is given to the REALTOR® member of the Atlanta Commercial Board of REALTORS® who has made the greatest contribution of time, energy and resource to the Board. Factors taken into consideration include REALTOR® spirit, civic activity and business accomplishments.
2022 REALTOR® of the Year Recipient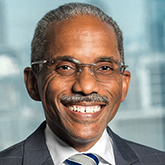 Dexter Warrior
T. Dallas Smith & Co.