Young Professionals Network Event
Wake up with YPN: How to Generate Business via Social Media
Wednesday, March 30 | Atlanta REALTORS® Center
8:30 AM - 10:00 AM
ABOUT EVENT
Join us for another great 'Wake up with YPN' session. This event will be the first in-person YPN seminar in 2 years!
Details coming soon!
SPEAKERS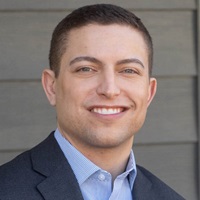 Marc Brenner
Marc enjoyed nearly 10 years of success in Business Management before joining KW First Atlanta in 2018. With an emphasize on exceptional customer service and an analytical approach to Real Estate, Marc knows how to leverage the unique qualities of a home for effective marketing and who the appropriate audience for that marketing is. With Marc, you can expect unwavering honesty, complete accessibility and an unparalleled work ethic.
Gabrielle Maddox
Gabby was born and raised Atlanta. As a top performing real estate professional, she brings her valuable work experience in each metro Atlanta county as Gabby's previous career was in business to business sales spread throughout the metro. After spending nearly a decade in leadership roles in wireless and working for Mayor Franklin from the age of 18, Gabby was able to master connecting with others, marketing, business expertise and communication. In Gabby's spare time you can find her with her baby boy Zane, cheering on the Atlanta Falcons or spending time with her family/friends.
AGENDA
Registration & Networking
Atlanta REALTORS® Center
5784 Lake Forrest Dr, Atlanta, GA 30328, USA
(404) 250-0051