FREE CE Event
Please, Stop Doing That! How to be a Professional, Legal, Ethical and Successful Entity
Wednesday, December 7 | Atlanta REALTORS® Center
10:00 AM - 1:00 PM
ABOUT EVENT
As REALTORS® you must take NAR's Code of Ethics course and have three hours of GA License Law when you renew your license, yet it doesn't seem like agents incorporate these principles into their real estate business. This course looks at practical applications using roundtable discussions and case studies to ensure that you are conducting your business with the highest level of professionalism.
Three areas of focus include: respect for the property, respect for the public, and respect for REALTORS®. Topics will include scheduling showings, promoting the property, writing offers, presenting multiple offers, communications and feedback, changing compensation, and discrimination.
Please Note: While this class may discuss NAR's Code of Ethics and Georgia License Law, it is not approved to satisfy either requirement with NAR or GREC.
---
*Regarding the $25 Deposit for FREE Classes
As a reminder, the Board of Directors implemented the $25 deposit required for free casses to ensure that members who wished to attend these programs would be able to do so. Previously, we had a high no-show rate at many of our free classes and members who wished to attend were unable to do so. If you pay the deposit to register, you will receive a refund after you either (1) attend the class or (2) cancel with 48 hours of advance notice. Thank you for your understanding.
SPEAKERS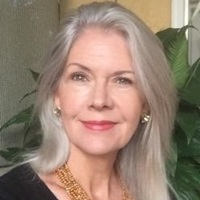 Vickie Rogers
Vickie has been licensed since 1993, first in Mississippi where she taught pre-license courses for the Graduate REALTORS® Institute (GRI). Since 2007 she has been writing and instructing CE courses for state and local boards in Florida and Georgia. She is the owner of Vickie Rogers Realty in Sharpsburg.
She received a Bachelor of Science from the University of Southern Mississippi. She excelled in real estate and received many production and transaction awards as well as a lifetime membership in the Top Producer Club.
Her interests include mountain climbing, reading, diving and hiking. Her philosophy of real estate is to keep abreast of the changes that impact the transaction of real property to better serve her clients. Her motto is "Making Education Excellence a Reality".
Atlanta REALTORS® Center
5784 Lake Forrest Dr NW, Atlanta, GA 30328, USA
(404) 250-0051