Broker Event
Exclusive Broker Series Presents: The Art of Brokerage Management Series:Firm Management
Wednesday, October 11 | Atlanta REALTORS Center
1:00 PM - 4:00 PM
ABOUT EVENT
In anticipation of the upcoming directives from the Georgia Real Estate Commission, we are excited to present an exclusive series crafted with forward-thinking brokers like you in mind. As industry norms evolve and new requirements take shape, we're committed to ensuring you're not only prepared but ahead of the curve.
Why Join the Firm Management Course?
Customized Education: Delve into specialized content that addresses the unique challenges and intricacies of firm management.
Industry Expertise: Draw from a wealth of best practices to foster a dynamic and flourishing brokerage environment.
Community Building: Engage in meaningful discussions with fellow brokers and capitalize on shared experiences to refine your leadership approach.
What to Expect:
Mastery of time management skills for peak productivity.
Proven strategies to attract and nurture top-tier talent, propelling your firm's growth.
A deep understanding of regulatory compliance, ensuring your operations are seamless and efficient.
Looking Ahead: In the coming months, we will be unveiling a series of broker-focused courses. Expect informative sessions covering important topics like fair housing, comprehensive office management, agent compliance, and more.
Bonus: Don't miss the post-course networking hour, a golden opportunity to connect, discuss, and elevate your understanding with peers over refreshing beverages
Remember, spaces are limited. Seize this opportunity to underscore your commitment to excellence and position your firm as a trailblazer in Atlanta's vibrant real estate community.
SPEAKERS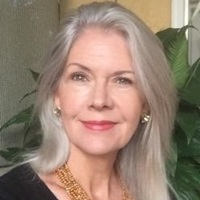 Vickie Rogers
Vickie has been licensed since 1993, first in Mississippi where she taught pre-license courses for the Graduate REALTORS® Institute (GRI). Since 2007 she has been writing and instructing CE courses for state and local boards in Florida and Georgia. She is the owner of Vickie Rogers Realty in Sharpsburg.
She received a Bachelor of Science from the University of Southern Mississippi. She excelled in real estate and received many production and transaction awards as well as a lifetime membership in the Top Producer Club.
Her interests include mountain climbing, reading, diving and hiking. Her philosophy of real estate is to keep abreast of the changes that impact the transaction of real property to better serve her clients. Her motto is "Making Education Excellence a Reality".
Atlanta REALTORS Center
5784 Lake Forrest Dr NW, Atlanta, GA 30328, USA
(404) 250-0051
Become an ARA Community Partner!
Learn about our Community Partner Program & see how you can get involved.